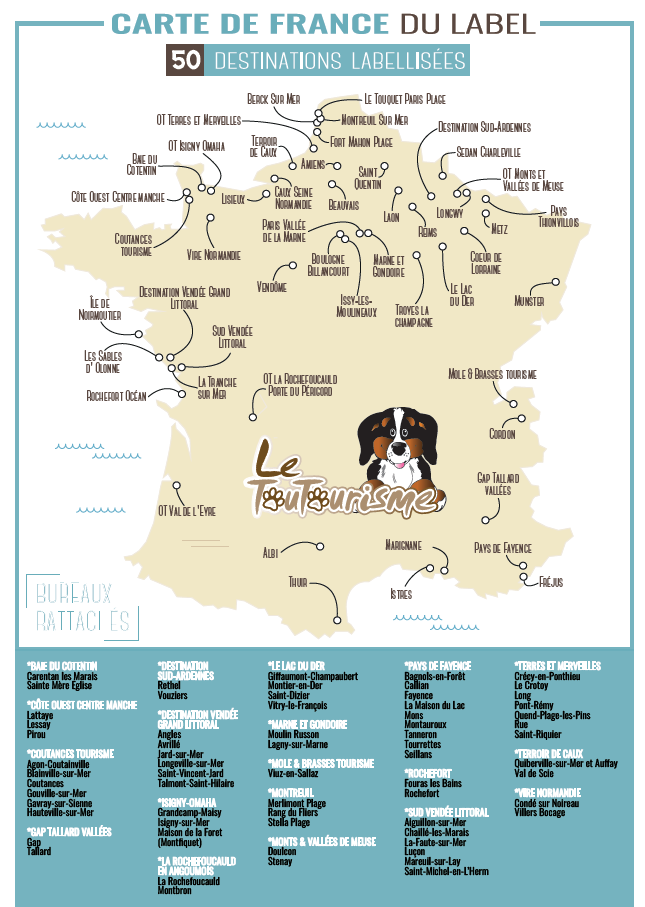 Télécharger le guide du toutourisme
The Tourist Office of Pays de Longwy joined the Toutourisme Club in 2019. Tourists and their four-legged friends are guaranteed to receive a warm welcome.
A welcome pack will be given to pet owners :
A welcome guide « Toutourisme »
A magazine « 30 millions d'amis »
A treat
A bag for dog droppings
A sticker
A special welcome for the four-legged friends with a water bowl on hand.